A complete revenue cycle management company, we will be looking to know more on how we can serve value as a complete DMEPOS billing destination. Our value proposition derives from the fact that we are the only DME / Orthotics and Prosthetics billing company, performing all the heavy lifting functions in pre billing that transforms collections. As a reliable operational extension, our team is versatile across all billing systems, with a unique ability to work in client proprietary systems.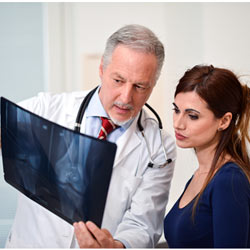 At unbeatable pricing standards, superior operational transparency and top class productivity metrics, Sunknowledge is your ultimate destination for improved cash flow. Currently, we have over 100's of DMEPOS industry references!
We are currently working with the largest DME Company in the east coast. Our competence in delivering stand out support is unique in the marketplace. Almost 50% of our current business involves working with start-up/ mid level/ top tier DMEPOS companies.
Our team of resources performs all the heavy lifting work in Orthotics and prosthetics billing. At a dedicated model of engagement, Sunknowledge Services Inc performs all the jobs with task specific responsibilities, great competence across all major billing systems and practice management systems. Our delivery of responsibilities in orthotics and prosthetics prior authorization, collections of documents from doctors and patients make us a champion DME/HME/ orthotics and prosthetics billing company.
Pre-Billing Services:-
Eligibility Verification - Online & Calling (with same & similar check for Medicare)
Authorization Initiation - Online & Calling
Doctor's Office Follow-up for documents etc
Re-Authorization
Order Entry (Patient, Provider, Insurance, Item etc)
Order Confirmation
Scheduling of Delivery
Post-Billing Services:-
Creation of Claims
Claims Submission
Claim Rejection Management
Payment Posting - Auto & Manual
Accounts Receivable & Denial Management
Also, We Have Extended Our Scope of Work in Following Activities:-
CPAP User Compliance tracking and support
Patient Collections
Re-supply processing
Hold projects (CMN/PAR etc.)
Fax / documentation indexing and management support
If you are looking for more information! We will be happy to give you a complete outline on how we can deliver you ultimate productivity / operational transparency. We are working with the best in the industry and perform task specific responsibilities in practice management/ revenue cycle management.
Read more post