Over the last ten years, Sunknowledge has evolved as a next gen medical billing and collections company. As a 100% HIPAA compliant destination, we are versatile and have developed our functional best practices to eliminate proven pain points in revenue cycle management for some of the leading clients across more than 28 specialties.
Our team has been extremely successful in reducing billing costs by 80% and increasing collections with a first pass rate of 97%. We are a complete RCM destination that delivers prior authorization support in both front and back end revenue cycle management mandates.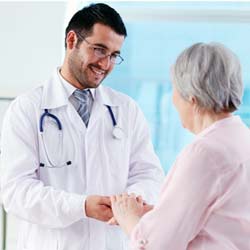 The reason we are your ultimate prior authorization destination:
80% reduction in current billing operations cost… instantly
Ensure over 90% collections (even from ageing A/R)!
Guaranteed 100% PA submission on the same day
We do Prior authorization services with 99% accuracy.
Excellent references from industry peers
Shrinking the accounts receivable bucket by 30% within 1 month
Our rate starts from just $7/hour
Excellent account management support/customized reporting as per your tailored requirements at zero charges
No write offs/ adjustments without client approval
We ensure:
Reduction of accounts receivable by 30% within 1 month
Great expertise in working with aging AR
Highly experienced staff handling your accounts receivable bucket
Over 7 years of experience in claims adjudication for major insurance plans
Highest productivity standards at a low cost
We can meet or beat any price
Leverage the Sunknowledge advantage for a streamlined RCM experience. We are a complete RCM company that accelerates your billing priorities by working as your operational arm. Our team is versatile across all versatile billing systems and offer synchronized prior authorization assistance. Let us share with your our ideas of a business synergy over a "no commitment call".