Ensure streamlined practice management support with the Sunknowledge advantage! We are a one stop medical billing & collections destination and offer superior RCM services at the best rates in the market place. Over the years, we have earned a unique recognition by extending our services to both provider and payer side of the healthcare business.
Our team offers complete pre billing support for infusion medications. We do it all right from sharing/collection of information detailing the medical necessity, including back and forth communication with important documents with the doctor's office and contacting the insurance, updating the outcome in PM/ billing system of the client.
Our Prior Authorization for Infusion Services Encompass: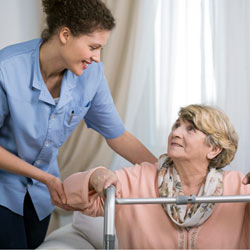 Checking the eligibility of the patients
Validate/ communicate PA request with the payers
Gathering of vital information from patient/provider/ confirmation of order
Checking / follow ups on auth status
Follow ups done with ordering physician for additional documents as needed by payers
Updating the auth outcome in the billing system
Improve your collections by 80% with our streamlined prior authorization services/fast and effective. We are a desired practice management extension for some of the biggest names in the HME/DMEPOS segment and currently deliver our prior authorization services to more than 28 specialties cutting across more than 100's of clients with excellent references.
Leverage The Excellence we Bring to The Table in Infusion Prior Authorization
Fast service with 99.99% accuracy with quick TAT
Over healthcare client references
100% PA submission on the same day itself
Serving the largest HME Company in the East Coast
Boost your average approval numbers by 1.5-2X
More than 10 years of experience in claims adjudication
Best productivity metrics/ Unparalleled operational transparency
Looking to know more? We can share with you, our ideas on how we look to approach your prior authorization for infusion services, share our references / credentials with you over a "no commitment call". Let us give you a complete action plan on how we offer powerful support by working as an extension of your operations. We are just a call away!