Sunknowledge Services Inc is a one stop destination for stand out support in both pre and post billing activities. Our team of medical billers is well versed with all prominent billing systems in use and we offer a desired extension to your existing practices.
We offer task specific support in prior authorization for power mobility devices and deliver proactive assistance in eligibility verification, authorization, denial management and accounts receivable collections. With a unique ability of offering the right approach for a complete RCM experience, Sunknowledge is your go to partner for all front as well as back end DMEPOS activities.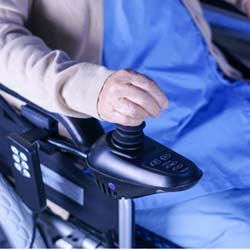 We offer:
Pre-billing Services
Eligibility Verification - Online & Calling (with same & similar check for Medicare)
Authorization Initiation - Online & Calling
Doctor's Office Follow-up for documents etc
Re-Authorization
Order Entry (Patient, Provider, Insurance, Item etc)
Order Confirmation
Scheduling of Delivery
Post-billing Services
Creation of Claims
Claims Submission
Claim Rejection Management
Payment Posting - Auto & Manual
Accounts Receivable & Denial Management
Partner with Sunknowledge for a Complete RCM Experience
Gathering of important information on procedure from the patient and the providers
Check the patient's eligibility
Initiate PA request as per payer protocols
Communicate with the payer to validate prior auth request
Checking of auth status with payers doing effective follow up
Follow up with referring provider for additional documents
Provide additional documents as requested by payer
Update the auth outcome in the client PM/Billing system
Let our team share with you a powerful action plan on how we eliminate your challenges with us working as an extension of your operations. We are a one stop destination that delivers cutting edge assistance for a better cash flow. Our power mobility device prior authorization lays down a strong foundation that accelerates reimbursements in the best possible manner.
We are just a call away! Our team offers you unique support with unparalleled productivity standards. Sunknowledge Services Inc is a leader in the competitive landscape and offers state of the art support in power mobility devices pre and post billing with great references across jurisdictions.