A long time psoriasis patient of yours is struggling already! But, you don't find the insurance budge for it. It is a pity that the patient after trying a handful of less expensive treatments is almost hopeless to receive the right treatment for cure. This is a common story for a lot of full time dermatologists. In the solo and the non group practices, the burden with prior authorization can be even more frustrating.
Keeping a close track as there is no one size fits all policy with payers having different formularies will have to be made sure. While there are several free prior authorization products electronically that make the process faster and easier, a team of practice management experts that understand the immediate requirements, claims adjudication priorities will be critical.
Nearly 66% of the prescriptions that get rejected at the pharmacy require a PA. Almost 40% of the providers complain that requirements with prior authorization can be a major hindrance when prescribing medication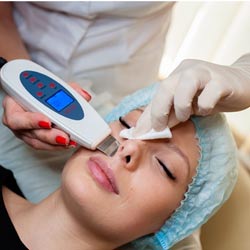 The Sunknowledge Story in Dermatology Prior Authorization
We have an excellent case study in Botox prior authorization primarily a cosmetic process. Obtaining PA especially for a quasi medical item like Botox can be difficult. The Sunknowledge team rose up with confidence and performed the tasks associated with:
verification of eligibility
initiating the authorization
follow- up on the request
obtaining and acknowledging authorization
Scheduling the delivery of the drug
The combination of expert resources and our state of the art platforms will help boost your total number of approvals by 2X! With so much to offer, we are your one stop solution for prior authorization services.
Stand Alone & A LA CARTE Prior Authorization Support
99.99% Overall Accuracy
Excellent References/Over 100 healthcare clients
Boost Average number of approvals by 1.5-2X
70% Reduction in Billing Costs
Fast and Efficient
100 HIPAA Compliance
We can share with you, how we work for leading providers in the healthcare space. Our team has the idea in dermatology prior authorization services. Let us demonstrate on how we eliminate proven pain areas in your revenue cycle with our specialized intervention. Leverage the Sunknowledge opportunity right now!