Extending state of the art support, great expertise in handling major DME providers across jurisdictions, Sunknowledge Services Inc has the answer to all your challenges with healthcare revenue cycle management. Our pre and post DME billing services are used by the best and we believe in working as a reliable operational extension. We improve your cash flow, deliver you proactive support and eliminate proven challenges by improving your collections immediately by 80% with actionable DME prior authorization support.
Sunknowledge excels in delivering task specific support in DME prior authorization, insurance verification, doctor office follow up, order entry and confirmation unlike any other RCM company. We also offer stand alone / end to end support in post billing activities like payment posting/ reconciliation, denial management and accounts receivable collections. We are the best when it comes to offering you a gamut of services you can pick and choose from.
Our list of services in DME practice management/ revenue cycle management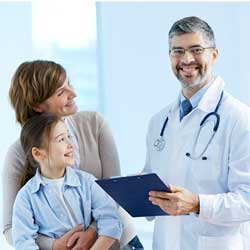 DME pre billing services are unique as we offer unparalleled support in:
Eligibility Verification - Online & Calling (with same & similar check for Medicare)
Authorization Initiation - Online & Calling
Authorization Follow Up

1. Follow-up with payer on Authorization

2. Completion of authorization form based on the outcome of the request
Doctor's Office Follow-up for documents etc
Re-Authorization
Order Entry
1. Patient Account Creation
2. Patient's demographic entry
3. Prescription information entry
4. Insurance entry
5. Provider's information entry
6. Item entry
Order Confirmation
Scheduling of Delivery
Also, we offer task specific support in DME post billing that encompasses:
Post-billing Services:
Creation of Claims
Claims Submission

1. Primary/Secondary/Tertiary claim submission(via paper/fax/electronic)
Over healthcare client references
1. Online rejection checking (via Clearing House)
2. Correction and resubmission of the rejected claims (via Clearing House)
Payment Posting - Auto & Manual
1. Patient payment posting and adjustments
2. Insurance payment posting and adjustments
Accounts Receivable & Denial Management
1. Follow-up on pending AR balance and working on denials
2. Follow-up on possible reconsideration requests
3. Filing reconsideration requests & appeals
We also have developed a niche capability in offering stand out support in CPAP compliance by which we have successfully improved rate of compliance from 40% to 80%. We also offer the following activities:
CPAP User Compliance tracking and support
Patient Collections
Re-supply processing
Hold projects (CMN/PAR etc.)
Fax / documentation indexing and management support.
Let us share our best practices in DME practice management/ revenue cycle management with you over a demonstration. We assure you that once you listen to us, know our success stories on how we have evolved our service and are currently working with some of the best, you will have the answer for all your DME billing challenges. Leverage the Sunknowledge opportunity.