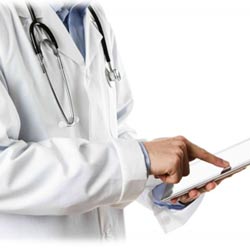 A study was conducted with the daily activities of almost 57 physicians that cut across different streams: family medicine, cardiology, orthopedics and internal medicine. Eventually, it was found that with 27% time being spent in the office, 50% of their time was consumed with paperwork.
Two additional hours were spent on paperwork for every hour that an American Physician spent on seeing their patients according to an article published in the Annals of Internal Medicine. It has also been found that even while the doctors were in the examination with their patients, only 53% time was spent actually seeing the patients while 37% time was spent doing the inevitable…paperwork!
At present, there are a lot of challenges with medical practices spending a lot of time as well as money on various kinds of paperwork. It is crucially important to implement a more patient-centric model that helps in reaching the expectation of value-based care.
Countless hours spent on prior authorization, prescription abandonment delays, and medical procedure issues are eventually going to be a huge challenge area that has to be eradicated for spontaneous treatment to follow!
The SunKnowledge story in Botox Prior Authorization
We were asked to work for one of our clients for the process of Botox Prior authorization. It is primarily used for cosmetic purposes and is a quasi-medical product. With a comprehensive understanding of the Rx caveat, our team handled the entire process with great credibility.
We completed all the required activities with eligibility verification, initiating prior authorization, follow up on the PA request, acknowledging and obtaining the prior authorization, scheduling the delivery of the drug.
We are ready to give you a complete demonstration, share with you, our powerful references across the industry. Currently, we are providing complete prior authorization assistance for just $7 per hour. We believe in working as your seamless operational extension, provide best in class checks and balances with the prior authorization that reduces your billing expenses. Leverage the SunKnowledge Services Inc opportunity right now!