Sun Knowledge provides a comprehensive array of Prior authorization services for a wide range of healthcare areas such as:
Pharmacies
Hospitals
Nursing Homes
DME
Orthotics & Prosthetics
Physician' Offices
Radiology/Imaging Services
Dermatology Practices and many more!
Our services are designed to take the pain out of prior authorization and free you from the need to engage your resources or spend precious time in tedious prior authorization tasks with 99.99% accuracy!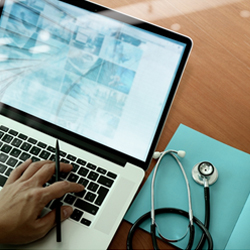 Highlights of our Services in Prior Authorization
Serving clients all across the country, with excellent references, we are a one stop destination for stand out prior authorization. We ensure:
High levels of accuracy (97%) across all services
Instant reduction of overall billing cost by 70%... guaranteed!
FREE medical billing software, EMR & setup
Real-time eligibility and benefits check
100% HIPAA-HITECH compliance
Fast denial management using Rapid Automation Technology
Turnaround time less than 48 hours max.
Low service fees with no hidden cost
Zero lockup service contracts that can be cancelled anytime
Tons of excellent references from current clients
Real-time audits and custom reporting
We do it all, right from gathering of procedural information, contacting the physician office for necessary information, connecting with the insurance companies and updating the auth outcome in the PM/ billing system.
Our team is versatile across all major EMR/ practice management systems. We are ready to work as a reliable extension of your existing operations. Our superior support in prior authorization services will implement the right checks and balances for an improved revenue cycle management experience.
We provide our stand alone prior authorization services for as low as $7 per hour. Our simple processes, expert team of prior authorization reduces your practice management worries with 100% accuracy.
Sunknowledge Services ensures 99% submission of PA requests on the same itself. At present, Sun Knowledge processes almost 50,000 prior authorizations on a daily basis making us your desired vendor to handle any amount of PA volume. Leverage from our powerful action plan in prior authorization while you focus better on your care management efforts!