The process starts with a proper initiation of authorization involving calling up the insurer to find the procedure in filing. With a TAT to gather the form in prior authorization , the supplemental documents from provider and submission/ tracking, we will offer all with stramelining the entire prior authorization process.
We have the confidence in implementing sound checks and balances with the authorization follow up and acknowledgement of the process of apporval that will eliminate any challenges in your pesent efforts with practice management.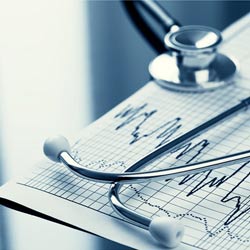 Presently, Sunknowledge offers complete prior authorization assistance across major areas that include : DME, neurology, dermatology, radiology, O&P, oncology and others.
We guarantee you a reduction of operational costs by 70%. SunKnowledge can proudly say that we are probably one of the few revenue cycle management companies in healthcare space that specializes in precertification. The secret of our success, we have the extensive understanding of the claims adjudication mandates that helps in elevating your practice management experience.
Our proven expertise stems from the fact that we are the claims adjudication partners of the leading payers of the country. We believe in working as a seamless extension to your existing operations and simplify the entire prior authorization process for you that will reduce your operational expenses in best proportions.
Increase the rate of prior authorization by 1.5-2X with a complete partner that reduce pain in benefits check and authorization process. SunKnowledge s proprietary platform "PriorAuth Online" allows you to submit all your requests online helping you get rid of tedious paperwork that kill time and efficiency. We provide you with the perfect combination of expert resources that has the ability to work as your reliable operational extension. Leverage the Sunknowledge advantage in prior authorization services. We eliminate your challenges with our specialized intervention.