Task specific activities in eligibility verification, authorization, denial management and accounts receivable recovery, Sunknowledge Services Inc is a one stop destination for complete practice management support.
Our team takes pride in working as your reliable operational extension, deliver power packed support in prior authorization eliminating proven challenges in your reimbursement process by working as your ultimate dedicated extension. We are flexible, reliable and offer you seamless proficiency across all leading practice management systems used in the marketplace.
We free the in house resources that are working for you, deliver you complete support with the right checks and balances that improves your cash flow in the best possible manner. Our team combines with all proprietary practice management systems that eliminate proven pain areas with our specialized intervention. We are your trusted healthcare revenue cycle management partner that works as a dedicated extension.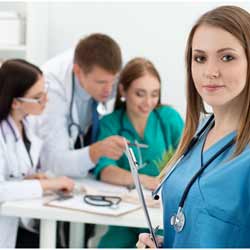 Our success story in prior authorization
At present, Sunknowledge Services Inc processes more than 50,000 prior authorizations on a monthly basis, making us your desired extension for any volume of PA work. We are a reliable vendor to work as your ultimate practice management partner, deliver power packed solutions that improves your cash flow.
We have a special case study in Botox prior authorization, a quasi medical product primarily used for cosmetic purposes. Understanding the immediate requirements in prior authorization for Botox, we provided a proactive pursuit with an extensive understanding of the immediate claims adjudication mandates of the industry.
We extended successful liaison with the insurance company, provided back and forth communication with the specialty pharmacy that will be delivering the drug as well as maintained excellent communication with the prescribing physician for securing maximum amount of payment. As the process with Botox prior authorization, is quite different from any conventional mode of medication, Sunknowledge rose up to the challenge as a seasoned expert.
We worked with the entire process that involved with the gathering of the forms as well as the documentation for the medication from the provider, provided persistent follow up until the prior authorization is obtained, updating the auth outcome in the billing system of the client as well as calling up the specialty pharmacy for the scheduling of the drug delivery with the consequent reports to be sent to all those who are involved.