A complete action plan in pre and post RCM activities, Sunknowledge has the answer in prior authorization for Lymphedema pumps. Over the years, we have evolved ourselves as a top class medical billing and collections company and offer our state of the art support across multiple practice management systems with excellent references. We are currently serving some of the top names of the industry and deliver a robust approach in Lymphedema pumps prior authorization.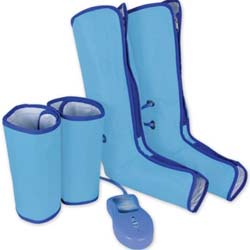 Pre-billing Services
Eligibility Verification - Online & Calling (with same & similar check for Medicare)
Authorization Initiation - Online & Calling
Doctor's Office Follow-up for documents etc
Re-Authorization
Order Entry (Patient, Provider, Insurance, Item etc)
Order Confirmation
Scheduling of Delivery
Post-billing Services
Creation of Claims
Claims Submission
Claim Rejection Management
Payment Posting - Auto & Manual
Accounts Receivable & Denial Management
Sunknowledge Services Inc: The next gen DMEPOS RCM Company
If you are looking for a perfect partner for transforming your business possibilities, Sunknowledge Services Inc will be ready to deliver you the perfect purpose. We have the ability to extend a perfect action plan for a greater recovery of cash with us working as a reliable operational extension.
Our team of medical billers and coders has a precise idea on how we can serve value by working as a specialized partner. The best part, we are a 100% HIPAA compliant company and offer seamless transition, dedicated account management and customized reporting support.
Give us an opportunity to share with you how we deliver you the right value! Our team will be ready to give you a complete idea on what difference we bring to the table. Leverage the Sunknowledge opportunity and we will be able to transform your collections with streamlined Lymphedema pumps prior authorization support. We will be able to give you a clear picture on our references, a plan that will transpire better ROI in the best possible manner.