Over the last decade, Sunknowledge Services Inc has excelled in extending stand alone/ end to end RCM services at the best price in the market. Our team combines with all prominent billing systems in use and provides a perfect solution meeting practice management demands in the best possible manner.
Also, we have the ability to work as a perfect operational extension, deliver proactive solutions in medical billing and have a unique presence with leading healthcare providers and payers in the market.
In fact, we are the only healthcare RCM Company that works with both payers and providers delivering cutting edge solutions in claims adjudication services. It gives us the edge to extend tailored support improving overall revenue cycle management experience in the best possible manner.
Almost 50% of our present business revolves around DME practice management/ revenue cycle management activities. Our team of billers is excellent in performing task specific activities in eligibility verification, prior authorization, denial management and accounts receivable recovery.
Sunknowledge Services Inc believes in laying down the perfect platform in DME prior authorization; provide a holistic check for a streamlined revenue cycle. We are the only company to offer niche support that meets both pre as well as post billing activities with DME in the best possible manner.
We offer the following services alongside DME prior authorization: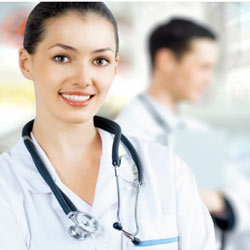 Order Entry
Eligibility Verification and Authorization
Doctor Office Follow-up
Order Confirmation
Scheduling of Delivery
Billing and Collections
Creation of Claims
Claims Submission & Rejections
Cash Posting
A/R Follow-up
Rejection & Denial Management
Sunknowledge Services Inc promises an instant reduction of billing costs by 70%, with a first pass collection rate of 97% and a 99% accuracy rate in prior authorization. With the best productivity metrics in the entire RCM world, our rates start at only $7 per hour with dedicated account management and customized reporting best practices. We are 70% cheaper than Brightree Billing services and offer a power packed billing performance which is unique in the competitive landscape. Leverage the Sunknowledge trust in DME prior authorization.