Great references from leading industry players in the DME space, working with over 100 clients starting from the East coast to spreading its foot print to the West Coast as far as the Hawaii Islands, Sunknowledge Services Inc is a complete healthcare practice management/ revenue cycle management destination.
Over the last decade, we have been working with both healthcare providers and payers with admirable distinction. Our versatile pool of resources delivers task specific support in DME eligibility / prior authorization, denial management and accounts receivable collections.
As a 100% HIPAA compliant destination, Sunknowledge has great competence in delivering proactive support in both DME pre and post billing with admirable distinction. The biggest advantage will be our flexibility and a unique ability to work as a reliable operational extension for some of the largest names in the DME space with admirable credentials.
We offer the right checks and balances in DME prior authorization, doctor's office follow up for important documents, order entry & confirmation that lays down a strong foundation for a complete RCM experience.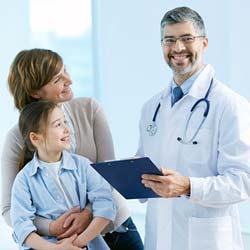 Our complete range of services in DME pre billing covers:
Pre-billing Services:
Eligibility Verification - Online & Calling (with same & similar check for Medicare)
Authorization Initiation - Online & Calling
Doctor's Office Follow-up for documents etc
Re-Authorization
Order Entry (Patient, Provider, Insurance, Item etc)
Order Confirmation
Scheduling of Delivery
If you are looking for a RCM partner that can improve your cash flow, leverage the Sunknowledge advantage! Over the years, we have emerged as a powerful healthcare medical billing and collections company, extending state of the art support in meeting your daily/weekly/monthly requirements that helps you handle the billing in the best possible manner.
Let us share with you, our ideas of a business synergy over a "no commitment call". We are happy to give you a complete picture on how we can serve you with trust & excellence and deliver an immediate cost reduction in billing by 80% with our streamlined support that transpires to better ROI in the best possible manner.