Front end revenue cycle management is one of the challenge areas with DME companies. It is important to note that the competitive bidding gap opens up serious market opportunities at the disposal of the non bid winners as well as the bid winners to hunt and farm more Medicare customers. The biggest asset that is added with the Sunknowledge edge is capable resources that elevate your practice management experience.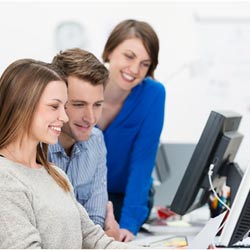 A Complete Prior Authorization Plan in DME
The biggest advantage of working with Sunknowledge is expert understanding of the DME practice management/ revenue cycle management mandates across the industry. We extend complete assistance and a roadmap to transform your cash flow with our specialized intervention.
We render the needed checks and balances, improve your financial visibility and offer task specific activities with eligibility verification, prior authorization, denial management and accounts receivable recovery.
We manage prior authorization for DME and have great capabilities of working with Brightree, OPIE and all major practice management systems, offer great expertise in working with any of your proprietary platforms as well.
Our team has the understanding of the immediate requirements with Order entry, order confirmation, eligibility and benefits verification, authorization. We proudly say that our holistic approach has helped leading DME companies improve their cash flow, secure reimbursements with a competitive team working on a dedicated basis for them, as their reliable operational extension!
Our Experts are Ready to Share
We have excellent references across the industry, have successfully reduced pain points and billing costs by 70%, achieved collections up to 90%, provide prior authorization support with 99.99% accuracy. We are flexible and consistent and set the difference in your revenue cycle with our disciplined plan of action.
Our experts will be happy to share with you, how we demystify your challenges, work as your ideal revenue cycle management partner. We have the complete capability of providing support in Brightree software and our RCM services are offered to you at the best price in the market. We are placed at just $7 per hour without any additional expenses and offer you dedicated account management/ customized reporting best practices.